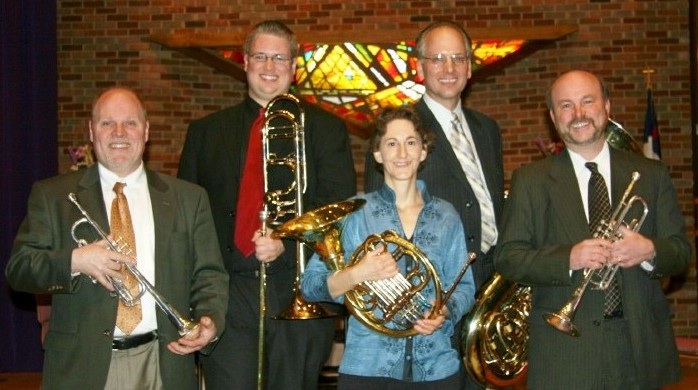 Bruce Daugherty, trumpet
Molly Kelly, trombone
(former member Doug Rosenthal
is pictured above)
Lisa Taylor, horn
Dana Hofer, tuba
Joe Lill, trumpet
Here's a link to us performing "Amazing Grace"
in a 2011 performance. For this piece I'm
playing Chicago Benge #3165.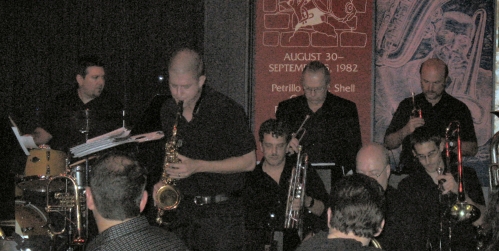 Jeff Hedberg & C11 is a 12-piece, Chicago-based
jazz ensemble formed in April 2008. It performs
large ensemble jazz in the West Coast "Cool" style.
Visible, or mostly visible, in the above shot (taken
at Andy's) are: (left to right) Darren Scorza,
Rich Moore, Ryan Schultz, Nick Drozdoff,
Mark Colby, Steve Duncan & Joe Lill.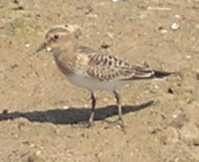 Joe is a past president of CAS,
and that's a Baird's Sandpiper,
photographed by Joe on
Chicago's Montrose Beach.
He's also one the list compilers
for the Illinois Ornithological
Society. To access the state list
submission form click here.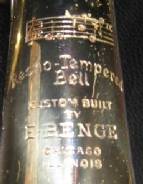 In August 2007 Joe completed the degree
of Doctor of Music in Trumpet Performance
from Northwestern University; his final
document is entitled "Elden Benge and the
Chicago Benge Trumpet."
If you'd like to hear the final piece on Joe's first D.M.
recital (5/24/06), Dr. Michael Stewart's arrangement
of the Jupiter Theme from "The Planets," click here.
Personnel